We had such a pleasant temperature today although it was a bit windy and little chilly but it was bearable enough with a light sweater so we decided to have a walk in the neighborhood. I brought my two Princesses with me since my husband was working.
The little Princess rode in the stroller that I push and the big Princess walked with her baby doll in the back. I thought it was so clever of her to bring the doll this time. I did not let her ride her bike for I didn't wanna deal with whines and complains about how tiring it is to pedal in an uphill part of the neighborhood.
We did walk at least 30 minutes, good enough to burn a few calories that we took before we went out. As we were finishing our walk and on the way home, the big Princess fell down on a concrete pathway. She fell all the way down that she got her upper lip and chin scraped and a little bloody. She cried of course but I did not entertain her so she'd stop soon but poor girl, she was so pitiful after that unexpected fall. It was her fault though for she just kept running and wearing flip flops.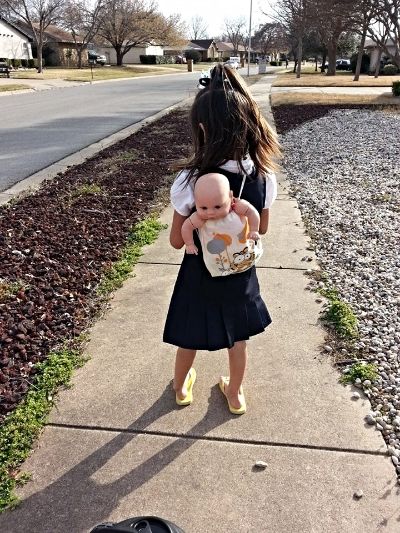 Поделиться в соц. сетях