Princess M at age 5 years and a half have done a lot of interesting drawings these past few days. She would draw something, color it and tell us the story behind it. It is amazing how her creative mind works because I, myself would not be able to come up with an interesting story each time nor can I draw.
There is this favorite youtube video or game called Five Nights at Freddy's that she loves watching a lot and eventually, she could not contain herself from drawing some of the characters which turned out pretty, in my eyes.
First Photo below are FNAF characters; Freddy, Chicha and Bonnie.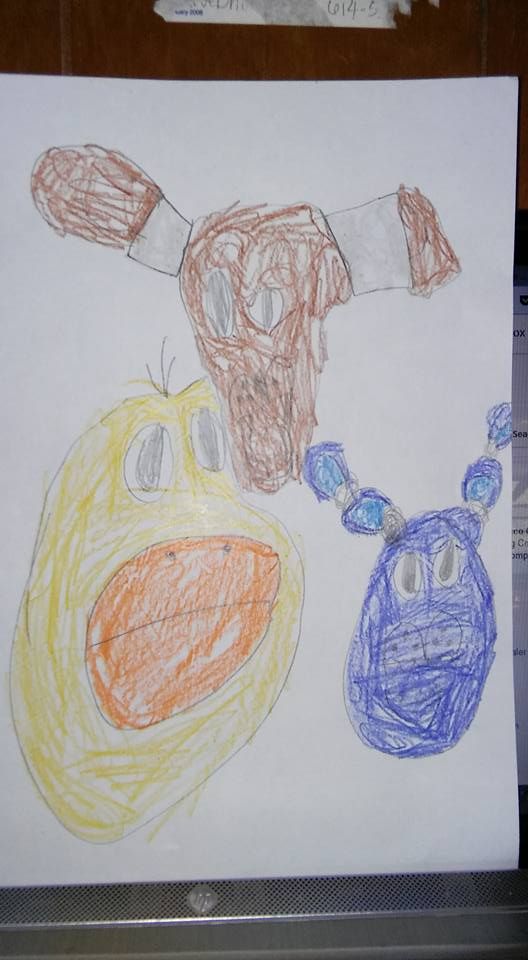 Second photo below is a story about a burglar stealing money from the bank- with band aid. The black character in the blue sky is the PD helicopter facing the burglar with band aid from crow bar with money bag.