"The most precious and beautiful jewel a mother can wear around her neck is her child/ren's arms". That I agree 100%. Mothers don't need those sparkling diamonds or gold for those cute little arms of her children are more than enough to wrap around her neck, everyday! Besides, hugs are free and so easy to give.
This photo below is of me and my little Princess M taken from last night in her bed. She went to bed so upset for she was battling with her sleepiness and got so cranky. When I finally put her down to bed, she wrapped her arm around me and wouldn't let me go. We stayed in that position for a good couple of minutes.
It felt good, really really good to receive a very tight hug from my love baby. It's not new to me to be hugged by my two Princesses but last night was just superb. I savored the moment with her near me for I know she's not going to be this small for long.
Tomorrow she will be another day older…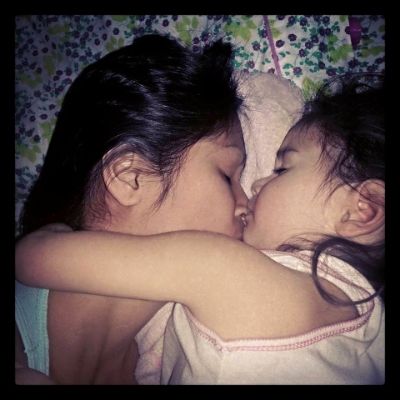 Поделиться в соц. сетях