Gymboree is a name brand for children's clothing and their prices are kind of expensive for me yet I find myself shopping at their store whenever I see a big "sale" sign at their door. One of the many deals I scored from them is this briefs for my little brother.
These were originally priced $3.99 but I got them for over a dollar each after a store sale and a 20% coupon I had on hand. As you can see, these were out of the season items that is why they were marked down. The theme is for Halloween hehehe.
I wish I had sufficient funds to buy at least ten of these but as always, I have to limit myself as to how many pieces of clothing I can buy each time I go to the mall.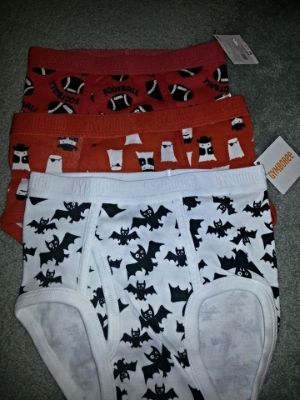 Поделиться в соц. сетях