It's a late upload. Mother's Day this year fell on May 14,2017. We celebrated by going out to have a dinner at a bbq restaurant in downtown Fort Worth with my co-worker, her son and my two Princesses.
Anyway, Mother's Day is a special day here in America and children/grandchildren made sure they appreciated their mothers/grandmothers effort to raise them. It's a day dedicated for mothers to show how important they are in their children's life.
My princesses did not miss this day. I felt special because they know what's that day was all about.
Here's a craft from my firstborn she created in school. I thought it was cool, she really made an effort coloring these print out flowers and handed it to me when I got home from work that day.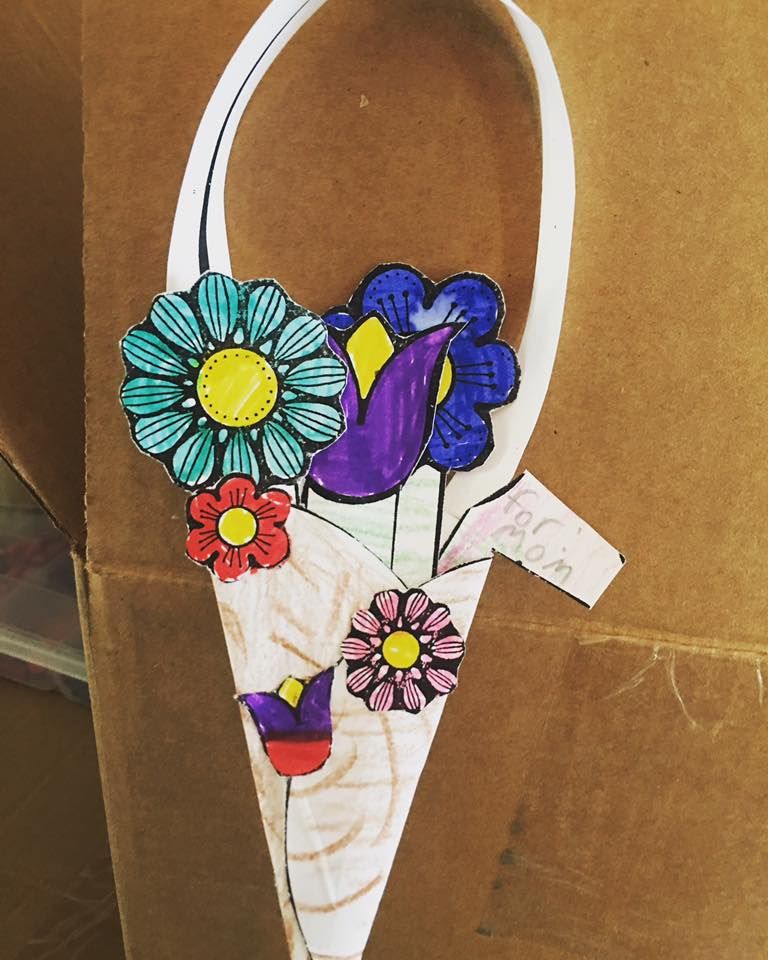 Another thing that my second princess did was to fill in the blanks her teacher gave her and had Mrs. Brown re-wrote it for her.
Megan guess my age though and made me 12 years older. She knows me well for I love purses a lot!